Google's Mobile-First Indexing – What you Need to Know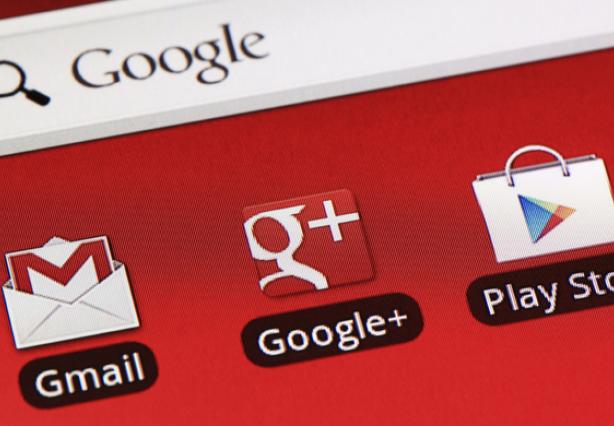 In November Google announced that it will start experimenting with mobile-first indexing to make search results more relevant to internet users. At present, this change affects only a tiny number of search results as Google experiments with its algorithm. However, this represents an important shift in the way Google will index websites in the future and this change could end up having an impact on the rankings of many websites.
In the official announcement from Google, Doantam Phan, Product Manager at Google said that their search index algorithms will continue to index websites and apps, however, in time they will use the mobile site's content for page ranking.[1] This means that when desktop users or mobile users conduct an online search, Google search results will show their indexed results from mobile documents.
Of course, any changes to its algorithm that Google announces can cause sleepless nights for webmasters and content marketers. So, what will the change to mobile-first indexing mean for you?
What is Mobile-First Indexing?
At present, Google indexes the website content of the desktop version as the primary source for ranking the website. However, this can't take into account the actual pages seen by users searching for content on mobile devices.
The mobile-first index algorithm is designed to only look at the links and structure data of the website's mobile version. In essence, Google's mobile-first indexing will be primarily based on the mobile version of the site's content.
Why the Need to Change to Mobile-First Indexing?
The need for change to start using the content of mobile sites for its algorithms was inevitable. In 2015 Google announced on its Adwords blog that in 10 countries, searches conducted on mobile devices surpassed those made on desktops. They also acknowledged the fact that many times consumers make purchases after looking for products on multiple devices.[2]
So, the switch to using mobile website content for indexing purposes shows that Google continues to move with the times when it comes to consumer needs.
If the experiment is successful, in the future all internet users see all search results – those made on desktops and those made on mobile devices – based on Google's mobile-first index.
The Trends in Mobile Marketing
When you examine the current trends in mobile marketing, it is not difficult to see why Google has made the change to a mobile-first index. Consider the following:
According to Venture Beat, spending on mobile ads has increased 400% from 2013 to 2016. This is set to double in the next two years. They estimate that by 2019 advertising on mobile devices will account for 70% of all digital advertising.[3]
Google reports that mobile searches are driving up sales in "bricks and mortar" shops because consumers are researching for information first of all on their mobile devices.[4]
Searches that include the phrase "near me" has doubled since 2016.
According to Google, more people are using smartphones to make online purchases while going about their day-to-day activities.
Google describes the change to using mobile devices for internet searches as requiring websites to incorporate "micro-moments". Google recommends that webmasters or website owners incorporate the following guiding principles in their mobile website content:[5]
"I-Want-to-Know" moments. These are users who need useful information to make an informed buying decision.
"I-Want-Go" moments. Smartphone users who are looking for a specific local business or shop.
"I-Want-to-Do" moments. Searches including the phrase "how to" are one of the fastest growing phrases on YouTube.
"I-Want-to-Buy" moments. These are users who are ready to purchase online or in a physical store.
If you haven't already done so, you should make sure that your mobile content incorporates at least those 4 micro-moments. This will help to get your site ready for when Google's "experiment" gets rolled out across the board.
What Does Google's Mobile-First Index Mean for Your Website?
Apart from making sure that your website content is "mobile-friendly" and incorporates information for local searches, how can you prepare your website for mobile-first indexing?
Here are 3 areas that you need to make sure your website is "mobile-first index ready".
Responsive design. According to Google's own blog, responsive websites or dynamic serving sites that have the same markup across mobile and desktop have nothing to worry about.[1] If your website doesn't already have this, now is the time to get it done.
Content for mobile. You should continue to use high-quality content on your site, but make sure that it is shorter for mobile. Video and audio are still mobile-friendly elements to a website. However, remove flash videos as these don't show on mobile devices.
Prioritize for mobile. A fast loading website is a must for mobile devices. If necessary, use Accelerated Mobiles Page for mobile-friendly content. Make navigating between pages on a mobile easy for enhanced user experience.
However, what can you do if you only have a desktop version of your website? Google have said that they will continue to show search results from websites that only have a desktop version. Therefore, it's best to serve the desktop page to users. This at least allows users to get what they're wanting, albeit in an ugly format.
At present, it's not clear how Google will tackle websites that have both a mobile version and desktop version where the desktop version has more content. However, it's good to remember, that the Google still indexes all sites, regardless it the site is mobile or not. It just gives preference to mobile sites.
What Mobile-First Indexing Means for the Future
Although Google is currently experimenting with mobile-first indexing, there is little doubt that it will become its algorithm standard.
According to Google, even if you only have a desktop version of a website you won't be penalised. However, taking into consideration the push to indexing mobile-friendly websites is a priority, it is only logical to assume that having only having a desktop website will put you at a disadvantage.
So, before the mobile-first indexing becomes standard, use the time to create a super-fast, mobile-friendly version of your website. You will continue to rank well and your customers will thank you for it as well.
Using mobile devices to access the internet and conduct online searches will dominate internet use. Consumers are demanding that more and more content is accessible and easy to read on mobile devices. Google are picking up on these online consumer trends and are adjusting their algorithms accordingly.
Therefore, now is the time to start preparing for the change to mobile-first indexing and not be caught unawares when prioritizing indexing for mobile devices becomes the industry norm.
Article sources:
Posted: 19/02/2017